Coggins Charity Golf Tournament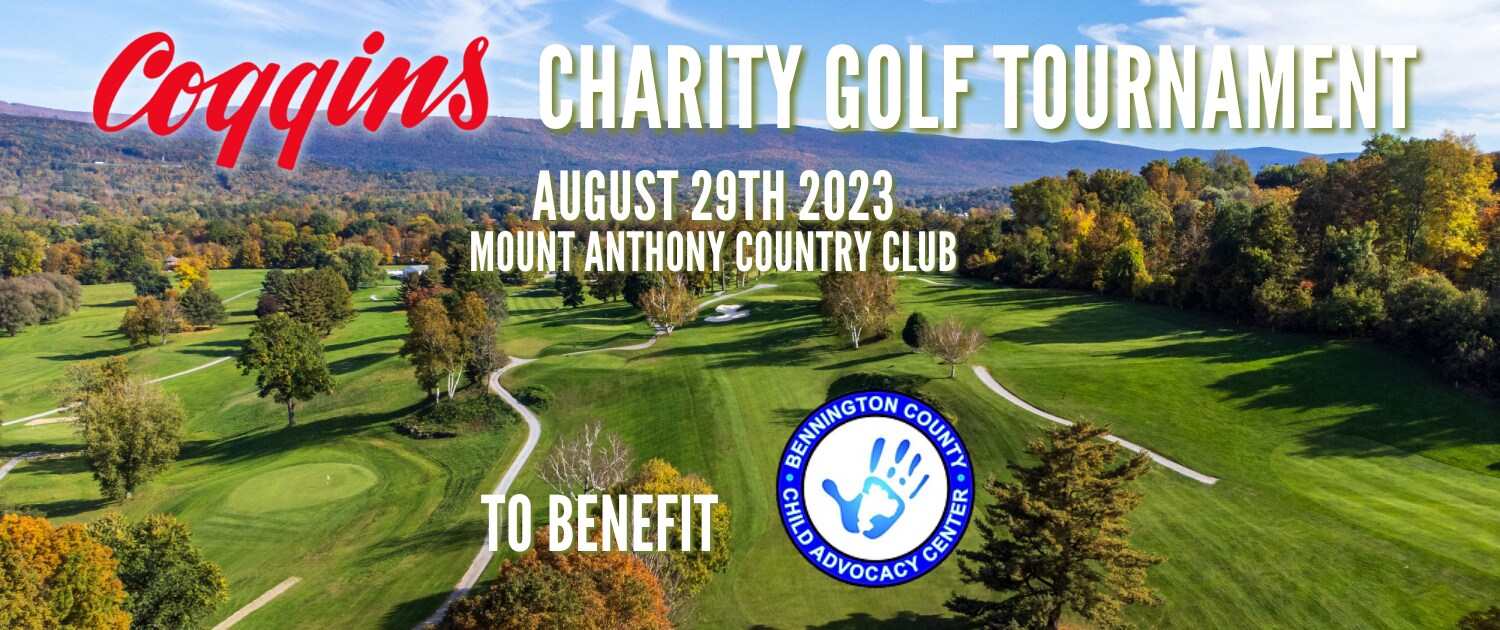 About the Coggins Charity Golf Tournament
At the Coggins Auto Group of Bennington, we make deals, friends, and have fun! Helping make our communities a better place to live holds close second to day-to-day business. Join us for the 1st Annual Coggins Charity Golf Tournament where Toyota Motor Corporation will match up to $10,000 of funds raised! 
The Coggins Auto Group Charity Golf Tournament
The Coggins Auto Group Charity Golf Tournament hopes to raise thousands of dollars each year to help fund local organizations that serve the local families and children in need. The 2022 tournament raised over $23,000 for the Sunrise Family Resource Center with the Toyota Match! 
We hope to surpass last year for this years recipient Bennington County Child Advocacy Center!

Thank You
Thanks to the support of our generous business partners, Coggins team members, and vehicles manufacturers, we're able to make a positive difference in the communities we serve.
Whether it's supporting Old Castle/BPAC, youth sports, and Wounded Warriors to providing a safe Trunk-Or-Treat that gets ALL of Bennington and the surrounding towns involved, the Coggins Auto Group is dedicated to serving those in need, supporting the community, and help grow Bennington and the surrounding communities. With your help, we can continue to make a difference. Below are some of the charities and non-profits we have supported since opening our doors for the first time in 2020.